The Original
Quick Fist Clamp
MADE IN U.S.A
Holds objects 25 to 57mm (1" to 2.25") in diameter. Each clamp supports a safe working load of 11kg (25lbs). 2 clamps support 23kg (50lbs). Mounts easily with one bolt or screw. Mounting area: 64x19mm (2 1/2" x 3/4").
ORDER NOW!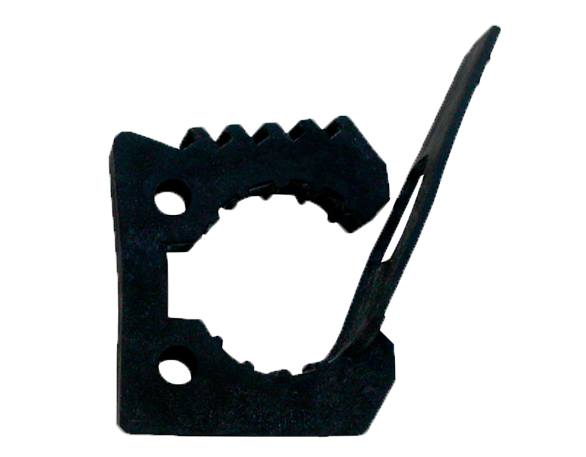 £14.99 £10.99

Store Axes Easily
Keep dangerous items like axes safe and secure.

Store Tools Neatly
Make tools work for you. Organise your tools for your workshop.

Keep Torches Safe
Keep your household security and emergency items to hand.

Available Soon
Engineers' Assessment Kit
A sample of each of our products in one box
8 of our top selling clamps
1 Quick Fist ORIGINAL (with washer)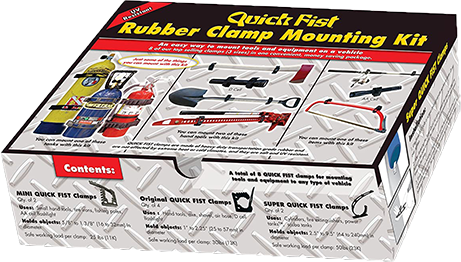 1 Quick Fist MINI
1 Quick Fist ROLL BAR CLAMP SET
1 Quick Fist 3"
1 Quick Fist GO-BETWEEN
1 Quick Fist SUPER
1 Quick Fist LONG ARM
1 Quick Fist Tie Down Belt, 1 Post, 1 Hook, 1 Connector
1 Quick Fist XL


Quick Fist Clamps Video
The most popular products this week
QUICK FIST clamps are made of heavy duty transportation grade rubber.
View all products
Latest Products
High quality rubber clamps