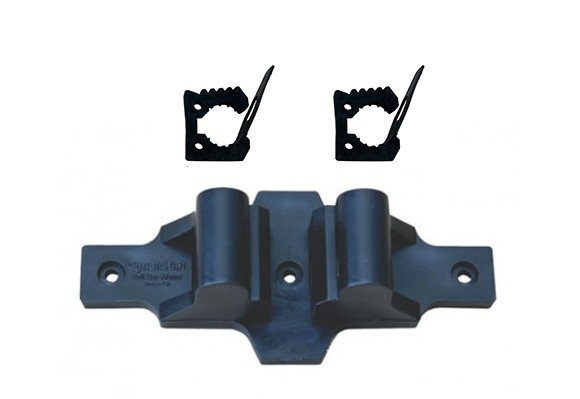 Special Limited time offer.
Use with the Included original QUICK FIST clamp #10010 to mount a flashlight, shovel, axe, high lift jack or other tools from 1″ to 2.25″ (25 to 57mm) in diameter to a roll bar. Saves £8.59 on buying the two items separately.
The safe working load for two QUICK FIST roll bar mounts on roll bars less then 1.5″ in diameter is 50lbs. Roll bars 1.5″ in diameter or larger , the safe working load is 100lbs.
Fits all roll bars from 1″ to 2.5″ (25 to 64mm) in diameter
View Installation Instructions
Contents:
2 ea ORIGINAL Quick Fist Clamps #10010
2 ea DerlinⓇ Roll Bar Mounts
2 ea 9/19″ x 4 " Stainless Steel Hose Clamps
2 ea 7″x1.5″ Neoprene Strips
6 sets: 7/8″ x #10 Stainless Steel Bolts , Washers and Nuts
Reference #90015